It's no secret that promoting a healthy lifestyle has always been a solid driving force within the Chinese consumer market. In fact, based on a survey, 73% of local shoppers in China are willing to pay premium prices for products that are beneficial for their mental and physical well-being.
Given the massive local demand, international brands under the health and wellness category are understandably required to adhere to strict quality standards. They also need a strong marketing strategy to prove their credibility to the brand-savvy Chinese consumers.
In this post, we'll discuss the latest trends in the Chinese wellness market and how you can utilize them for better brand awareness and sales conversions.
How does China view health and wellness?
When talking about China's wellness industry, some may think that locals are only keen on traditional Chinese medicine. It's not a surprise since, historically, this belief emphasizes balance (yin and yang), the flow of energy (Qi), and the interconnectedness of the body with nature.
The traditional practice often refers to acupuncture, herbal medicine, and tai chi. However, over the years, the Chinese market has developed an increased awareness of modern healthcare.
Photo by Pietro Jeng from Pexels
The influence of the global wellness economy has led Chinese people to support public health campaigns and initiatives focusing on physical exercise, nutrition, and combating pollution. Why? Because these activities specifically emphasize the prevention of chronic disease that covers 70% of China's health problems.
It's a positive trend greatly attributed to the "Healthy China 2030" campaign that the World Health Organization implemented in 2016.
A huge part of the development of the Chinese wellness industry also falls on the integration of modern healthcare technology. Nowadays, good health in China also correlates with a surge in telemedicine, fitness app usage, and AI-driven diagnostic tools that are also prevalent globally.
How big is the Chinese wellness market?
China is the second-largest wellness market in the world, with a value of $683 billion. With the increased penetration of mobile phone and internet usage, it's no surprise that the majority of the revenue generated from this vibrant sector comes from online shopping channels.
In the Asia-Pacific region, a significant amount of wellness spending mainly comes from the Chinese market. Based on ADB research, the expenditure for health and fitness technology has reached $10.8 billion even before the pandemic happened.
With the exception of medical services, there's no doubt that Chinese consumers will continue to consider fitness and health benefits in their future purchases. It's a fact that local and international brands can leverage with the right marketing strategy.
7 Market Trends in China's Health and Wellness Industry
1.    Young Consumers Seek Health-Related Products
Younger consumers are slowly becoming the face of China's economy, and it's now more evident than ever within the Chinese wellness market. With the growing disposable income from this age group, it means that they're more than willing to spend money on physical and mental wellness.
Compared to older Chinese consumers, the younger generation does not seek slow-paced wellness benefits. Although they still consume traditional medicines, China's Millenials and Gen Z population demand faster health options that they can take in between their busy schedules.
Because of their fast-paced work environment, the younger generation shows a high preference for wellness goods like health supplements and medicinally infused foods that are easy to prepare.
SDG's work with ELEVANT®
2.    Demand for Mental Health Care is on the Rise
As the country further develops, the young generations of Chinese consumers are faced with a competitive job market. The lack of daily work-life balance leads to longer work duration that affects not only their physical health but also their mental stability.
If you look at the survey by Statista, Chinese citizens highly attribute their health to their sleep quality. You may not know, but proper rest has a deep impact on one's mental health. Without it, problems with cognitive skills are bound to occur.
Health and wellness strategies among adults in China in 2021 (Source: Statista)
The previous pandemic has changed how most Chinese people view mental wellness. These days, the local market is no longer reluctant to take steps to improve their mental health issues.
You can see it from their enthusiasm when it comes to consuming healthy food and beverages, taking prescription medication, and buying things that encourage a physically and mentally active lifestyle.
3.    Chinese Consumers Has Embraced Home Fitness
With over 72% of the Chinese population wired digitally through their smartphones, the rise of home fitness apps become inevitable. In 2022, these applications recorded a combined download count of approximately 1.11 billion.
As for revenue, industry experts predict this Chinese market segment will generate around $798 million in 2023 and reach $1.5 billion by 2028.
Fitness Applications – Revenue (Source: Statista)
While it's not the biggest Chinese wellness market, the local interest in this trend has garnered around 109 million free app users and 65 million paid subscribers.
The sheer amount of its paying user base suggests that more than enough consumers are willing to purchase products and services related to home fitness, such as exercise equipment, yoga mats, and many more.
4.    Female Consumers Dominate the Health and Wellness Market
Female consumers are one of the major drivers of China's health and wellness industry. More often than not, this consumer group comes from high-tier urban cities with well-paying jobs or sources of income.
Based on the Report on Female Health Consumption released by Ali Health, health consumption from Chinese women has seen a 20% annual increase in 2021.
This healthcare demand mainly stems from the evolving needs of women in their entire lifecycle, which includes childhood, puberty, adulthood, the menopausal period, and the latter parts of life.
In today's health and wellness market, female consumers are 38% more likely to spend on health-related products than men. This significant gap in purchasing interest is a possible influence of Chinese beauty standards that make women in the country eager to maintain youthful and healthy appearances.
5.    Functional Foods and Supplements are Getting Popular
Chinese people firmly believe that consuming healthy foods, taking supplements, and other proper dietary practices serve as excellent solutions for preventable chronic diseases.
In fact, the desire of these consumer groups to have healthy and balanced diets resulted in an impressive market value of 298.9 billion yuan.
According to Statista's 2022 data, the impressive demand for functional food in China is all thanks to the growing health awareness locally and the high disposable income of the country's growing middle class.
Value of the functional food market in China 2013-2027 (Source: Statista)
Traditional health foods like goji berries and honey are two of the most popular functional food options in the local wellness market. However, Western-influenced foods like cereal and milk powder are also gaining significant interest from the locals for their health advantages.
International brands can take note of these wellness trends to determine the consumer behavior of the Chinese market when it comes to products related to this industry.
6.    China has a Strong Desire To Purchase Organic Food
As previously stated, healthy foods will always hold significant weight in China's traditional wellness beliefs. Because of that, the local organic food market understandably drew massive sales numbers of 539.76 billion yuan during the past year.
The demand for organic foods and beverages in China ranges from grains, beans, and fruits to tea, livestock, processed goods, and seafood.
Willingness to spend on organic foods in China 2023 (Source: Statista)
This report from Rakuten Insight showed that 40% of their survey respondents from China are comfortable buying organic foods that are 25% more expensive than regularly grown items. On top of that, approximately 27% of them are even considering products that are marked up by 75%.
The Chinese market's positive consumer behavior toward organic goods opens ample business opportunities for international companies offering the same product range.
7.    The Growing Interest in Health and Wellness Tourism
One of the emerging trends among Chinese travelers is health tourism. With the travel restriction now lifted on most global destinations, local tourists are now more excited than ever to book international trips for their physical and mental well-being.
Chinese tourists interested in these trips often come to access advanced medical treatments and technologies not available or less developed in China.
There's also a perception among many Chinese consumers that healthcare services in certain foreign countries are of higher quality. The prestige associated with receiving medical care abroad can also be a factor, as it's often seen as a status symbol.
A significant portion of Chinese tourists are seeking experiences for relaxation and decompression, like spa visits and travel retail activities.
Wellness tourism posts on Mafengwo, Qunar and WeChat
Chinese wellness trends for local tourists over 40 years of age are still vague and developing. Most of these tourists currently prefer short-term, one-off experiences such as spa treatments in hotels rather than committing to longer-term wellness programs or retreats like some Gen Z travelers do.
Best Strategies For Selling Wellness Products in China
Business development and marketing within the Chinese wellness market can be complex to handle, especially if you're unfamiliar with its regulatory landscape.
Since the local digital scene does not offer the same platforms or features as the Western market, here are some helpful tips you can use when promoting your brand in China:
●      Conduct a market study and observe local companies
Health and wellness are deeply rooted in China's culture, so it's a no-brainer that foreign marketers must do their homework before launching any marketing campaign.
Foreign marketers have to get to know the industry they're trying to enter and connect deeper with the customers their brand will be catering to if they want to succeed.
Through an intensive market study, a brand can identify its target audience's purchasing behaviors and preferences. You can also use it to determine the latest wellness market trends in China to get ahead of your competitors.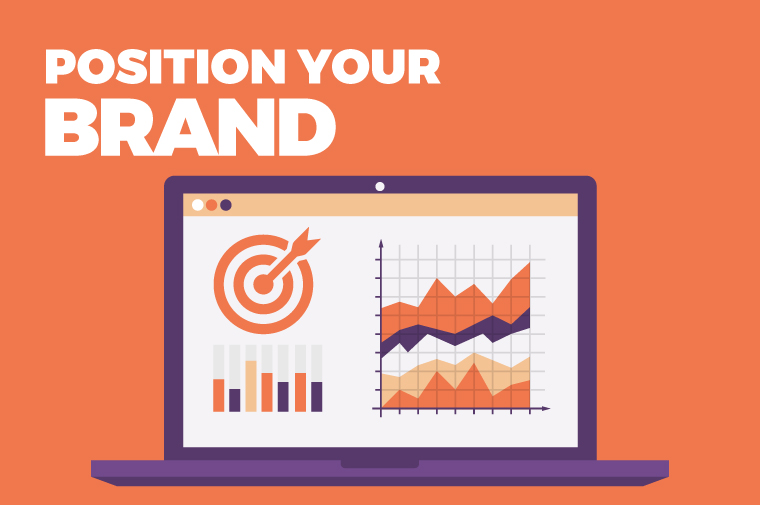 As you can see from all the data we provided, the local wellness market is a massive industry. With that being said, getting to know your competition can be helpful not only for keeping up with the trends but also for making profitable business decisions.
●      Improve visibility on Baidu & other search engines
Overcoming language barriers is one of the several challenges foreign businesses must face when amplifying their presence on local search engines. For better user experience and website indexing on Baidu, our advice is to use Simplified Chinese on your content.
Content should not only be translated into Chinese but also localized to resonate with cultural norms, preferences, and trends in the wellness market. It includes using appropriate keywords, phrases, and references that appeal to the local consumers interested in health and wellness offerings.
Your ranking chances on organic search results will also improve if the website is locally hosted with a Chinese domain name. By doing this step, your site will also load faster within the local servers.
●      Open a store on local online marketplaces
China has several e-commerce platforms, each with its unique target audience and strengths. The most prominent in the market include Tmall (especially Tmall Global for international brands), JD.com, Little Red Book, and Pinduoduo.
If you're selling premium wellness items, Tmall, Little Red Book, and JD.com's user base might be more well-suited for your brand. We only recommend Pinduoduo if you intend to target price-sensitive consumers.
Wellness products on Chinese e-commerce platforms Taobao, JD and Pinduoduo
Brand localization is crucial when listing wellness products on these platforms. From branding to the actual marketing strategy, non-local brands must align everything with Chinese nuances, preferences, and regulatory requirements.
China has strict and specific regulations for health and wellness products. Marketers must remember that compliance with certain laws, including certifications and labeling requirements, is essential for posting products on e-commerce platforms.
●      Promote products through Chinese Social Media Platforms
To improve visibility in the local wellness market, new brands can effectively utilize Chinese social media platforms like Weibo, WeChat, and Douyin (TikTok). Each of these platforms caters to a unique user base and offers different content styles specifically suited for varying marketing needs.
For instance, Weibo is great for viral marketing. Meanwhile, WeChat works well for personalized content and customer relationship management. On one hand, Douyin is specifically for creative short videos.
You can also connect better with local wellness consumers by collaborating with social media KOLs. As you can see from the above graph, these trusted content creators can be found actively engaging in almost every social media channel in China.
These influencers can help a new brand gain trust and visibility among their dedicated followers and influence their opinions about the products and services they support.
This strategy has been proven and tested in China for many years, but it's important to choose KOLs who align with the brand's image and have a significant following in the wellness domain. If not, you'll end up attracting the wrong audience for your brand.
●      Engage with Chinese consumers through Local Forums
Around 60% of Chinese online shoppers opt to search for reviews and feedback before buying a product or availing a service. Utilizing user-generated content on local forums is by far the best strategy to garner a positive reputation for your wellness brand.
Foreign marketers can increase their visibility on these local forums by joining industry-related topics and discussions about the brand using an official account.
Having a solid presence on these online channels can also help your brand rank on Baidu, as this search engine is known to rank forum content well.
Quick Q&A
Is China a health-conscious country?
Yes, China has become increasingly health-conscious in recent years. This shift is driven by rising awareness about health and wellness, the expanding middle class, and concerns about pollution and food safety.
How big is the healthy food market in China?
The healthy food market in China is substantial and growing rapidly. It was valued at over 298.9 billion yuan in 2022 and is expected to continue growing in the next five years. This market is heavily driven by China's increasing health awareness and changing consumer preferences.
How big is the fitness market in China?
The fitness market in China is also experiencing significant growth. As of recent estimates, it's valued at 55 billion dollars. This development is all thanks to the rapidly increasing number of fitness clubs and gyms locally, alongside the growing interest in personal fitness and wellness during the pandemic.
Ready To Dominate The Chinese Wellness Market? Get In Touch With Us Today!
The wellness market in China is not the easiest industry to navigate for international businesses. Besides the rigid regulations on health-related products and services, the Chinese market includes ever-changing trends that only marketers with local expertise can predict and handle.
Don't let the complexities of the Chinese wellness market hold you back! Our experienced team is here to guide you through every twist and turn, unlocking your brand's full potential and ensuring resounding success in China's dynamic business landscape.
We can help you utilize the power of modern digital marketing, from crafting compelling ad campaigns to harnessing the power of search engine platforms and social media channels. Contact us today to learn more about China's wellness market!
References:
Top 5 Health & Wellness Market Trends in China for 2023
Taking a closer look at China's health and wellness market through a consumer lens
Major strategies to stay healthy among adults in China as of April 2021
How China's young consumers buy their way into longevity and health
China's Potential for Wellness Tourism